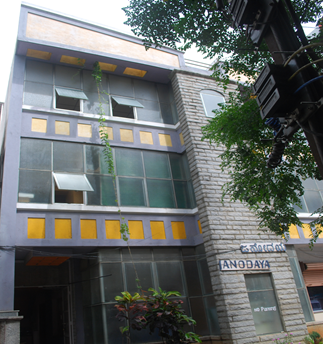 Head Office Jayamahal
Know Us.....
Janodaya literally means – "people's Awakening". The name and logo of Janodaya symbolizes "Collective growth" of peers and community. This module of growth is a movement among vulnerable and socially disadvantaged; seeking support, sustain their development and empowerment process, through collaborative partnership.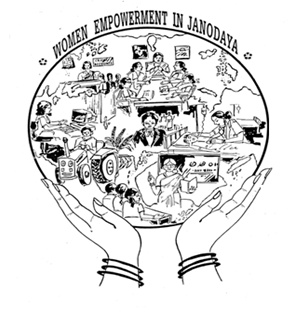 Genesis....
Registered in the year 1987/88 under TRUST Act 1882, to support, promote, facilitate and organize services for the development and empowerment of the needy; with a special focus on women, children, vulnerable groups and rural households. "We women are 50% of the population & Mothers of other 50%. Let us have our Rights and Respect"
Janodaya believes in Socio-spiritual and economic development role within families and communities. India, still is male dominated society with socio-cultural and caste based values practiced in house-holds. Inter caste, inter religion relationships are still a no-no in our society. In this background, Janodaya was registered with focused objectives of "Women empowerment" defined as 'Socio-legal-economic: empowerment and sustainable livelihoods. Past 30 years, Janodaya Trust under its management group has impacted upon changes in social behaviour, women's access to their rights and approachability to justice with applicability of laws introduced for justice to them. Today Janodaya symbolizes 'Women Empowerment" in all its values, beliefs and services. Growth of Janodaya in the last 30 years has touched the social consciousness to embrace the development of women as available in the constitution of India. Janodaya has worked with state, central government, NGOs, public sectors, educational institution, police and many sections of society to promote and facilitate participation towards the objectives and programs provided by Janodaya for the empowerment of women, children and vulnerable. We look forward to social support and participation in our services to humanity.